Free Tutorial – How To shorten A Leg Template To Make Shorts
Does your sewing pattern for pants, rompers or overalls not offer a shorts version? Often times patterns with full garment templates would end up to confusing with too many lines if all leg lengths would be included.  Even patterns without templates, such as Whimsy Couture's "single/double/triple ruffle capris/pants", available HERE, can be made into shorts by using the same measurements given in this free tutorial.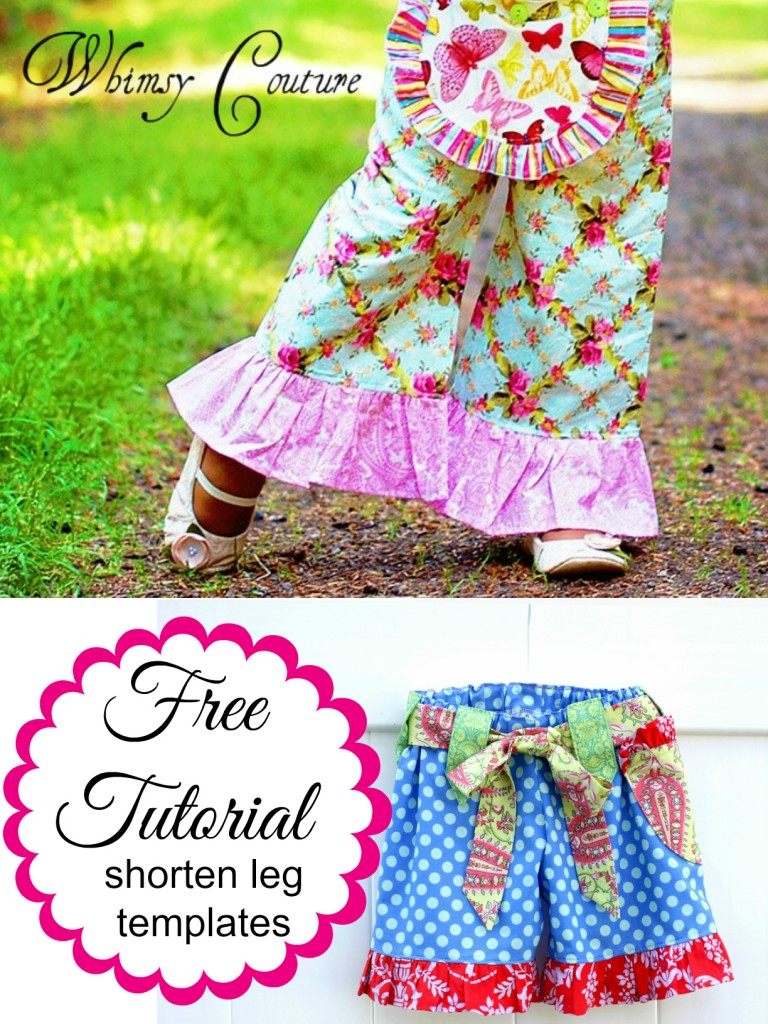 The adorable ruffle apron which is detachable with buttons can be found HERE!
Let's begin:
Place your leg template in front of you and draw a straight line across. Find the measurements for each size here:
12-18m=1.5"
2=2"
3=3"
4=3 ½"
5=4"
6=4 ½"
7=5"
8=5 ½"
9=5 ¾"
10=6"
11=6 ¼"
12=6 ½"
13=6 ¾"
14=7"
15=7 ½"
16=8 ½"
Select your size and draw the line according to the sizing chart above. My size 12-18m is 1.5" down from the crotch: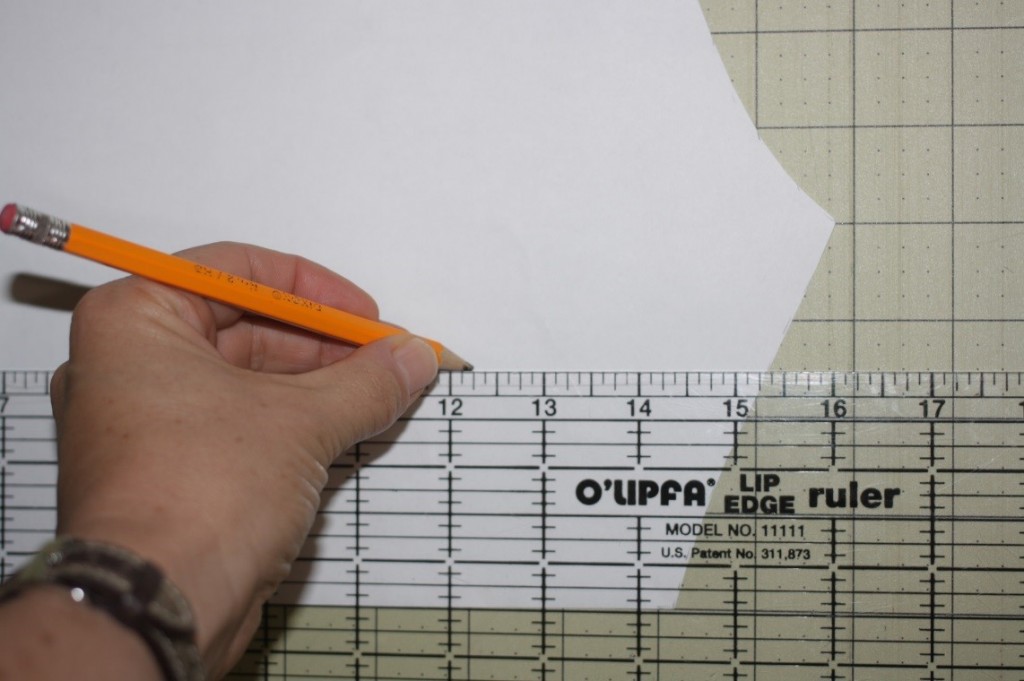 In this side view picture you can see the line I just drew: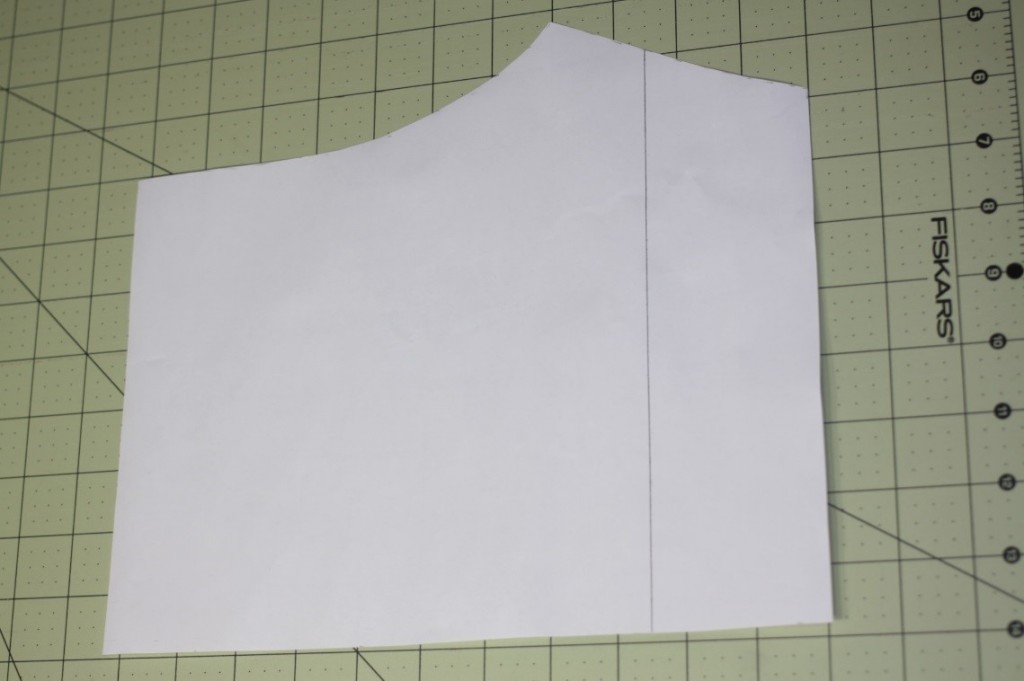 Simply fold the template down along the drawn line: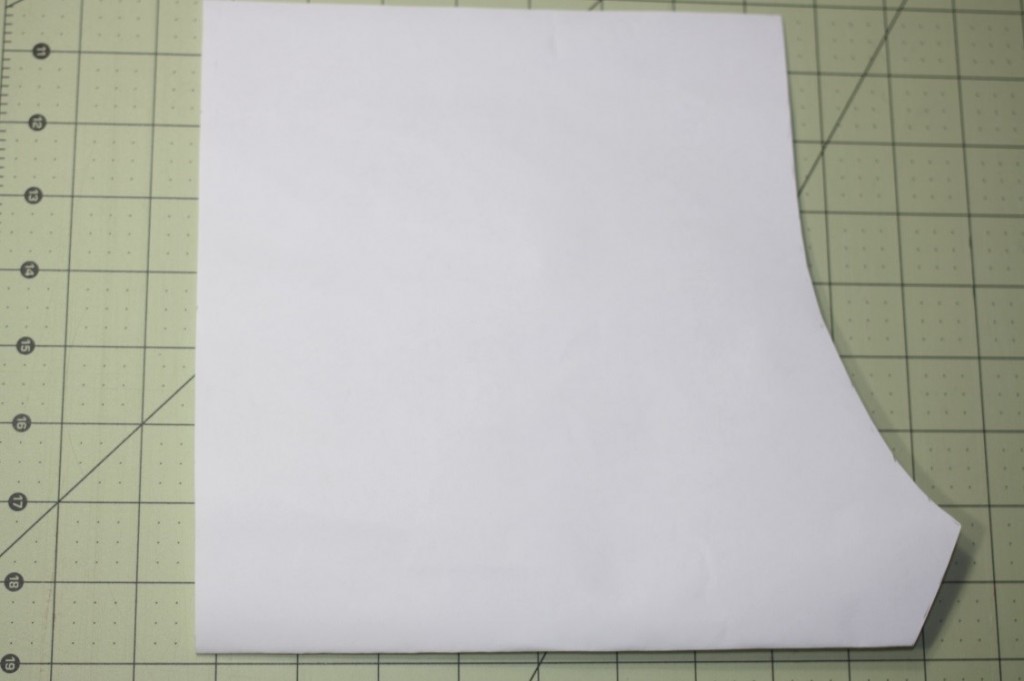 Now your modified shorts template is ready to be used.
To view Whimsy Couture's pants patterns, click HERE!
To view our rompers/overall patterns, click HERE!
And if you rather have this in its own PDF file then click HERE to download your free copy!