Sew a beautiful scrunchie scarf for kids and yourself. This luxurious scarf looks amazing on and keeps so warm. It has two layers and very easy to sew.
Free tutorial to sew a warm fleece scarf
This soft scarf would make a beautiful gift for Christmas or a birthday. You can sew it up within about 30 minutes. It is one of the easiest fleece scarves you can make.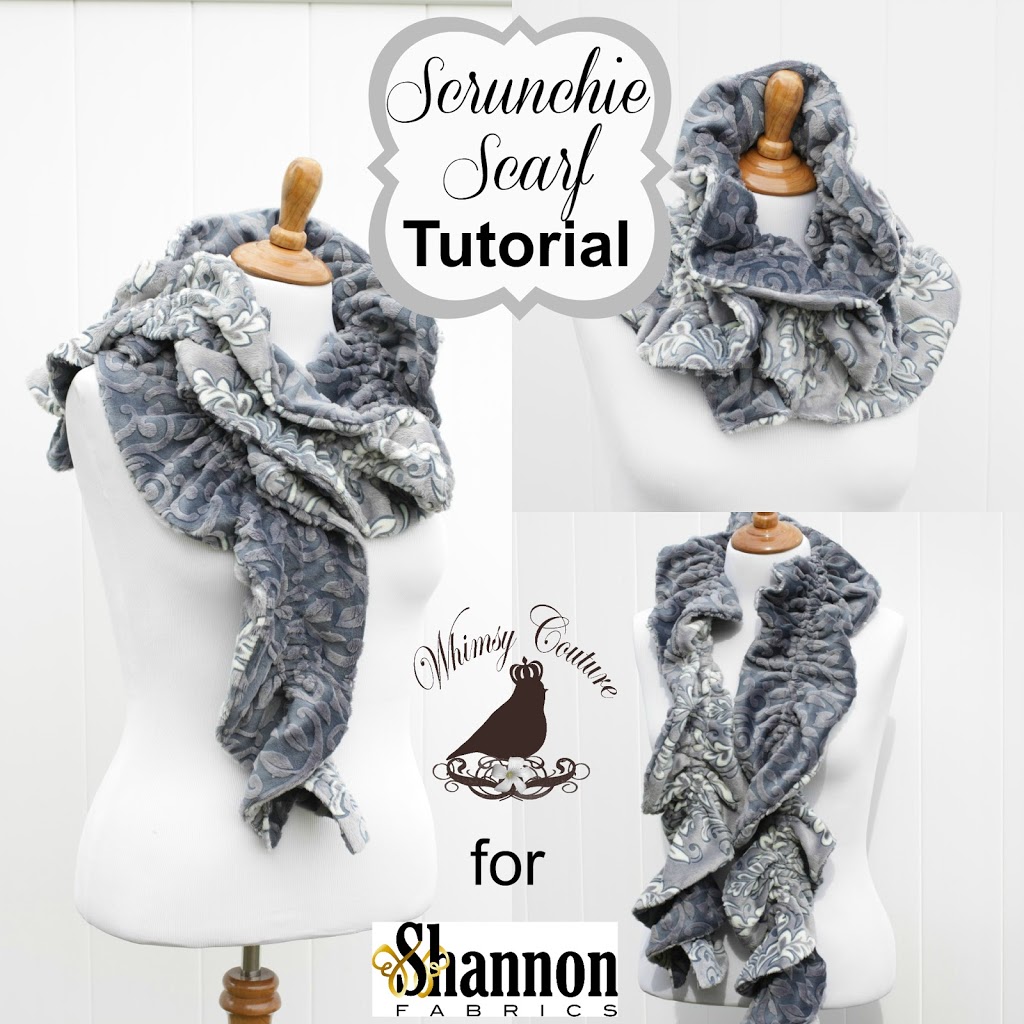 Let's get cuddly and make some adorable SCRUNCHIE SCARFS for "Mom & Me".
Made with Cuddle fabric which is so luxurious! Easy to sew scarves with and really warm.
Three sizes are included in this photo tutorial which you can download right HERE! (no signup necessary, just click "download")