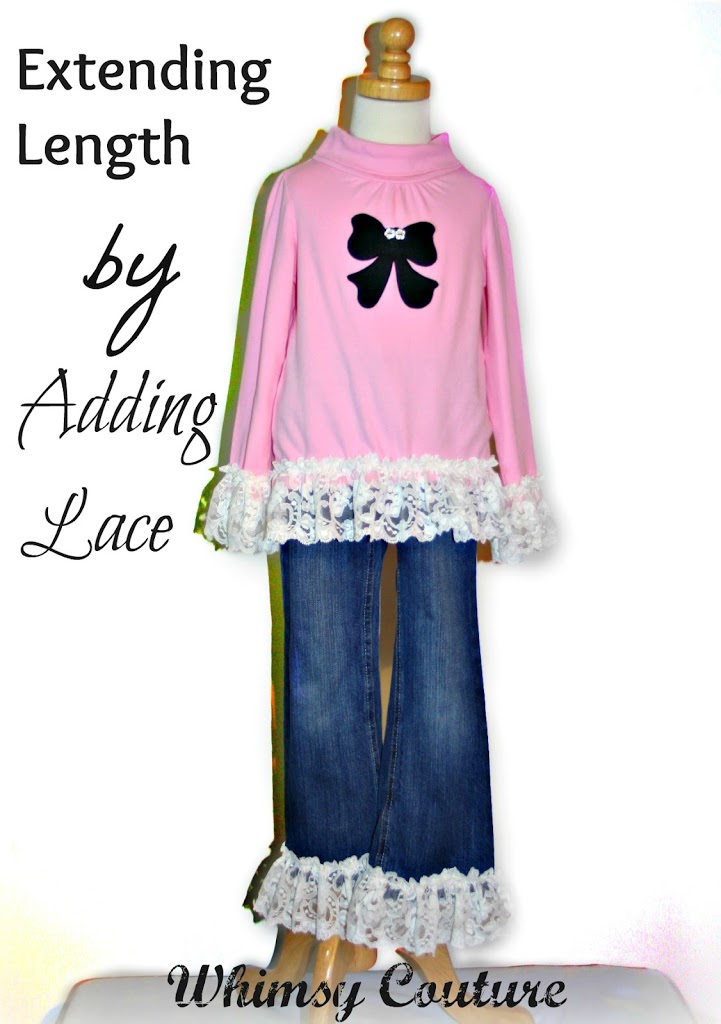 Wish you could let your girls wear some of the wardrobe pieces from last year?
Most of them might be too short.
Here's a quick tutorial on how to extend the lengths of sleeves, top hems and pants! Adding lace is not only a great way to extend garment lengths but also it is in style!
Here's my daughter's outgrewn turtle neck from last year. Still in great shape!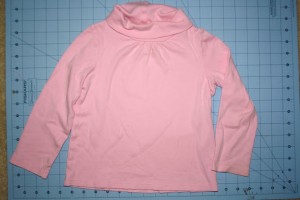 I am also adding lace to the jeans: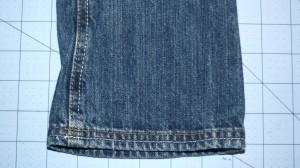 I chose to use wide band lace for this project: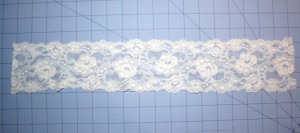 1st step is to measure the sleeve, top and pants hem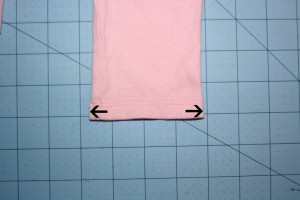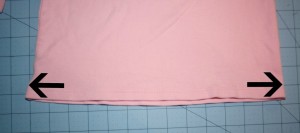 2nd step is to take this measurement times 4 so it will yield around the entire hems AND allow for ample width to be ruffled!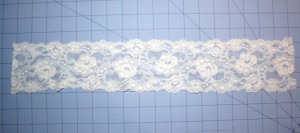 3rd step is to ruffle the lace with your machine. Set your machine to the highest tension and longest stitch length. Then sew along the edge with a 3/4 seam allowance: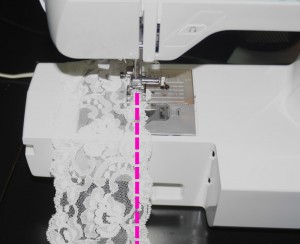 Reset your machine after you are all done with all pieces of lace!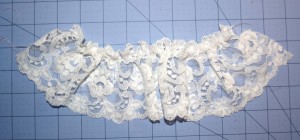 4th step is to sew the lace together as shown. Sew with a straight stitch along dashed line and backstitching beginning and end: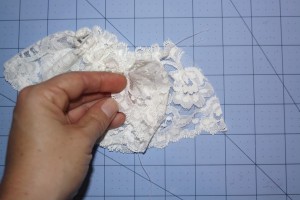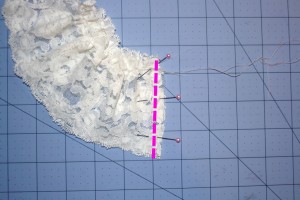 5th step is to pin the "tube" of lace to the sleeve hem (and top bottom hem & jeans), then sew in place. If you are sewing this onto knit or other stretchy garments you want to use a KNIT or STRETCH STITCH or slight zigzag stitch to retain the strechability of the garment!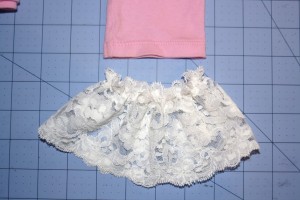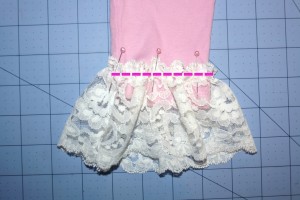 Do the same with the shirt bottom hem and jeans legs.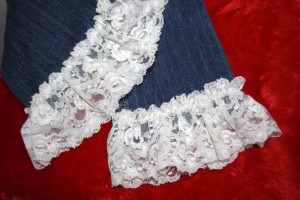 All done and ready for a new season! (I also added a cute black bow silhouette applique to the shirt)