I really love the vintage look and when it comes to pants (or capris) I love pantaloons, the puffy looking pants that are gathered around the ankle or calf.
This look is so easy to achieve with my RUFFLE PANTS (AND CAPRIS) SEWING PATTERN or any other straight cut pants pattern:)
I made the straight cut capris without ruffle.
Simply follow all the steps but without slimming down the inner legs. Leave them wide and once you have finished the pants, simply sew in some elastic 2 inches above the bottom hem, with elastic thread in your lower compartment!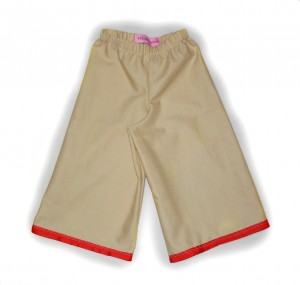 Here are the capris with sewn in elastic: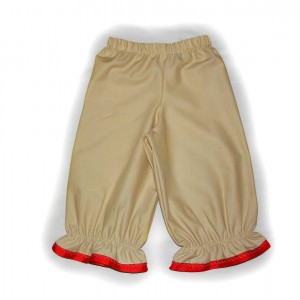 For my khaki capri pantaloons I added some simple grosgrain ribbon to the bottom hem to make them match a top I made for my daughter using my APRON TWIRL PEASANT TOP/DRESS pattern. I made the top version minus the apron:)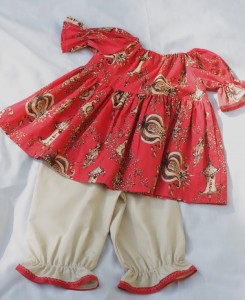 Want to see more sewing patterns? Check out my PATTERN SHOP for instant download ebooks!