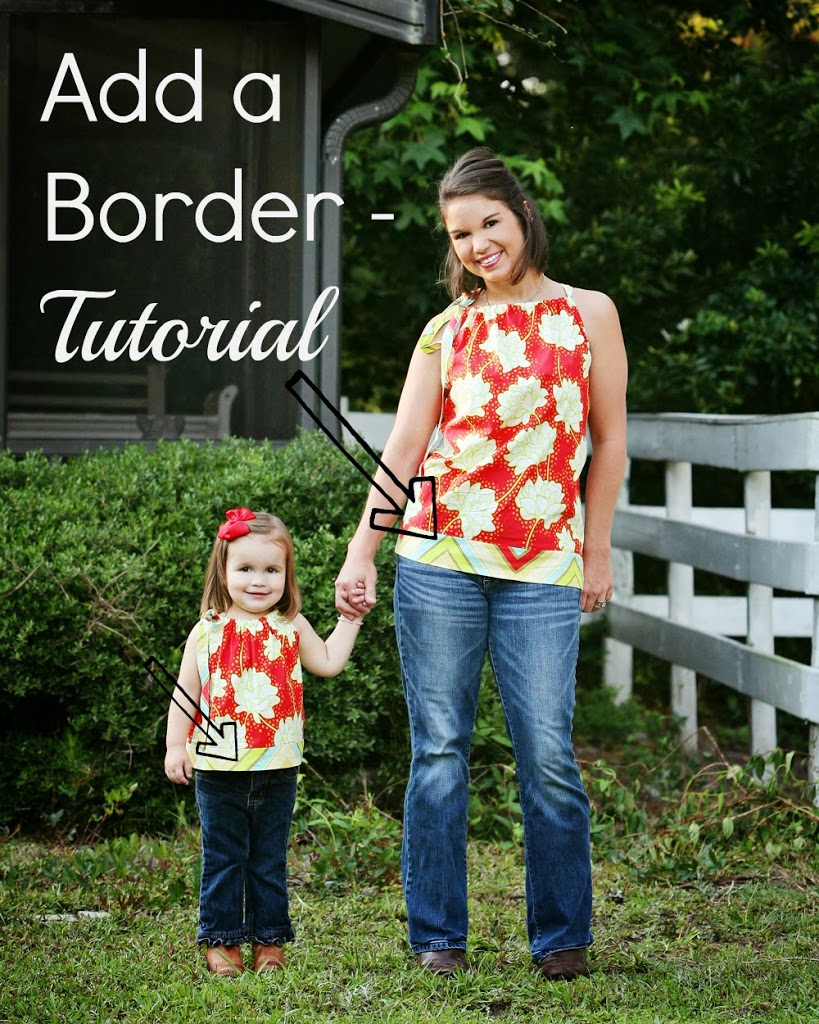 Here is a free tutorial I just finished for you! You can use it to add a border to just about any garment that has a straight bottom hem. Pants, skirts, tops, dresses etc.
Take a look at how cute a straight/flat border looks on different garments:
My tutorial explains what to do in order to get a pretty border cut just right. Although I won't provide any measurements (since really all garments vary quite a bit) but I provide an easy math formula on how to calculate your preferred size border.
The title photo's garments are the "Pillowcase Top/Dress" patterns for girls and ladies (coming soon). They make adorably matching "mommy & me" sets 🙂
Ready to download your free copy? Click HERE!
I would love it if you would pin it!