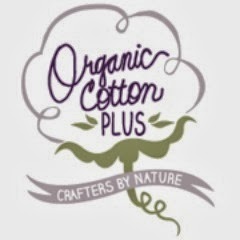 I recently got the opportunity to test some knit fabric from Organic Cotton Plus! The amazingly soft
interlock knit fabric
in plum arrived very quickly with an endearing label from their business.
I prewashed and dried it and it came out beautifully!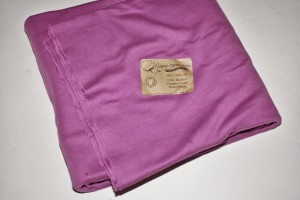 Interlocks are double knits with less stretch but more stability. They look pretty much the same on the back as on the front. They will hold their shape longer but are more firm feeling than jerseys. I simply love the way it feels. It's perfect for clothing in my opinion:)
Let's see what I made from it: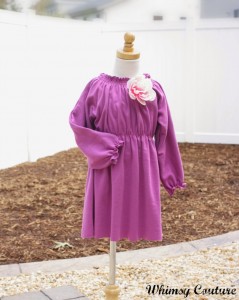 This material sewed up like a breeze. I added elastic thread around the wrists. I also chose NOT to finish the edges because they won't unravel (since it's knit fabric) and they won't curl up either (since it's interlock), so I left them as is: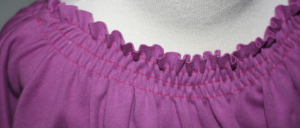 With a price of $9.86 per 1-4 yds, this knit fabric is well worth it!
Find Organic Cotton Plus here: