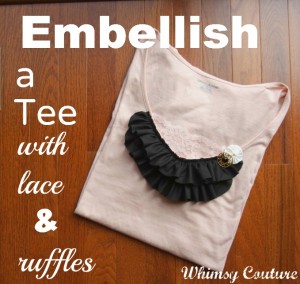 I bought this tee a while ago but never wore it because it had a huge V-neck. I never thought of putting a tank underneath LOL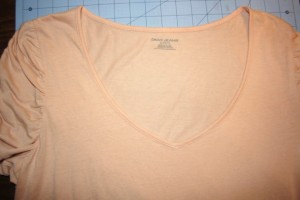 I took a piece of lace (it happened to be the same color!) and cut it off so it would reach a bit over each side: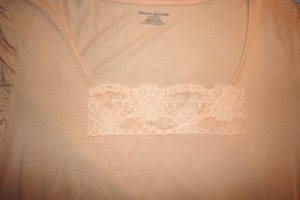 …….I turned my tee inside out, pinned the lace and sewed it down with a straight stitch: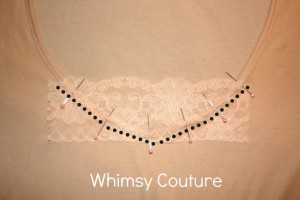 Then I trimmed off the access: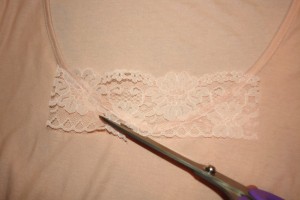 This was my tee from the inside: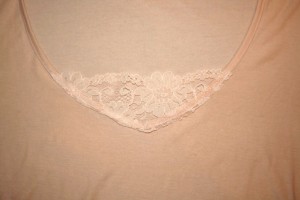 ………and this from the outside: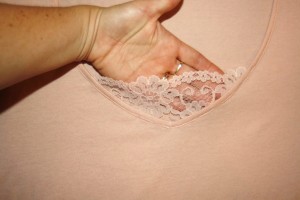 I took it a step further and cut some black cotton fabric on the bias (so it wouldn't fray). I cut 2 strips about as long as my tee was wide: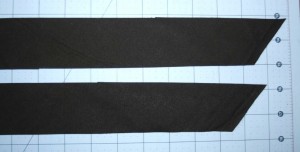 …….ruffled it with my machine,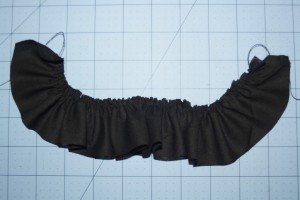 ……made 2 ruffles, pinned them onto the tee ………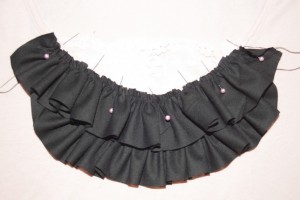 ………and sew each one on separately: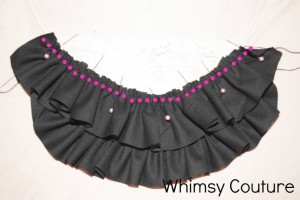 Then I added a pretty button……….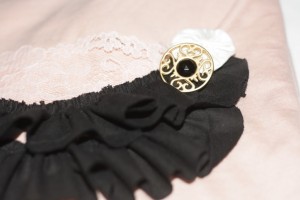 Done!