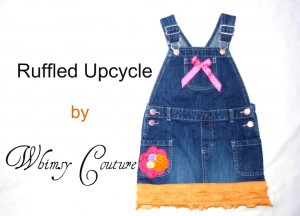 Yes, it's that time again and school will start soon! In some parts it may have already so hurry to get your girls wardrobe ready! 🙂
I purchased this adorable but pretty generic jumper at Goodwill for $2.00! Today I have a little tutorial for you on how to upcycle it a bit to make it just so pretty!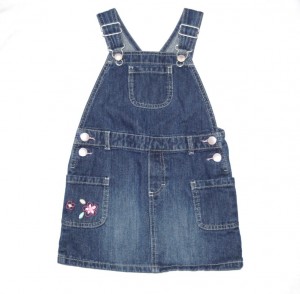 First I wanted to cover up the embroidery to give it some pizazz: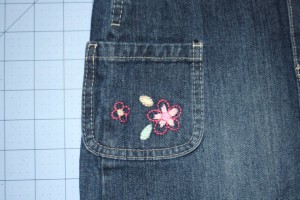 I pinned several little embellishment to the pocket: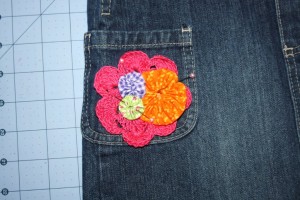 Sewed them down: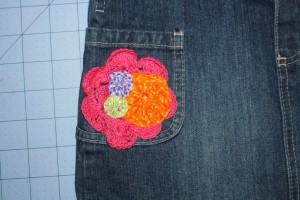 THEN comes my favorite material!!! Premade ruffle fabric! It's gorgeous for many uses and today I am adding just a small strip to the bottom of my jumper!
Cut it about 2″ longer than the circumference of your jumper (or shirt, dress etc. you get the idea):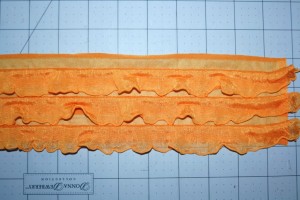 Place it onto your garment and tuck the top edge under: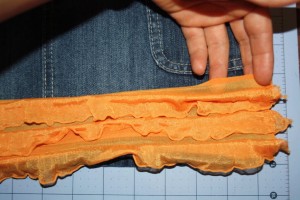 Then fold up the top ruffle and pin right under it. Pin it all the way around until you reach the beginning: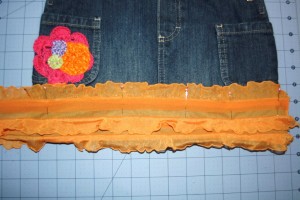 With a straight stitch for denim or other non-stretch material garments sew the material on along the dashed line. Sew all the way around until you reach the beginning and backstitch beginning and end: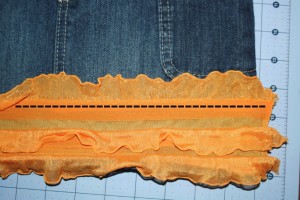 This is how it looks now: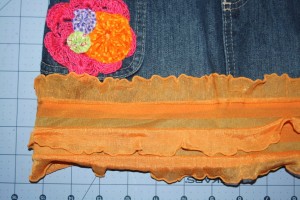 Tuck the open edges under and top stitch: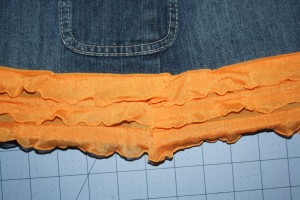 No way! You are done!
Now let me know how you like this Free Tutorial On How To Embellish !