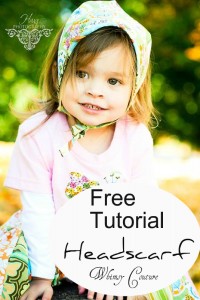 A while back I made a reversible headscarf to go with my SCRAPPY TWIRL SKIRT pattern and today I want to share it with you!
Here's what you want to do:
Cut 2 pieces of fabric (quilters cotton works best) in a triangle shape with the longest edge being 8″ and the 2 smaller edges being 7″ long for sizes up to 2t, sizes up to 6 would be 9x8x8 or to your liking) Place your 2 pieces with right sides together………..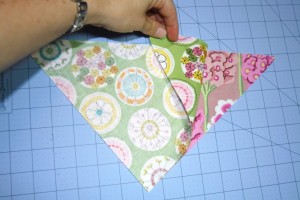 Pn and sew the 2 shorter edges (I placed arrows)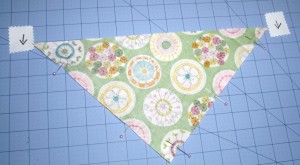 Trim off pointy corner……………..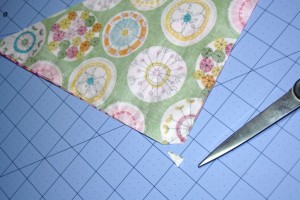 turn triangle inside out and trim off peeking out tips………….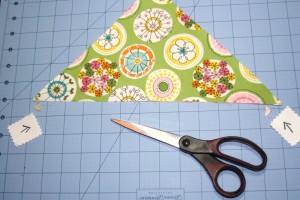 Cut a 2×40″ strip of complementing fabric for the ties and make binding out of it by folding the long edges into the middle and press with iron: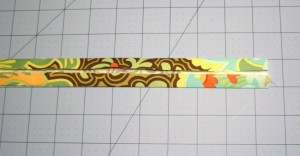 Then fold strip once more………….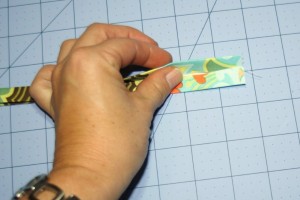 ………this should now be your prepared binding: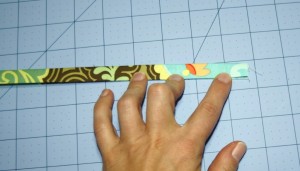 Press triangle and place next to binding, matching both of the center: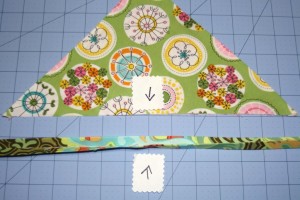 Pin triangle to the right side of the binding's print: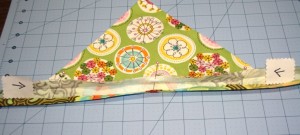 Sew along the dashed line which is slightly next to the crease: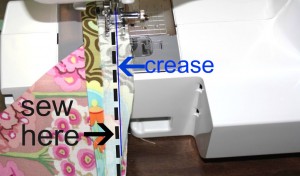 This is how your sewn together pieces should look like: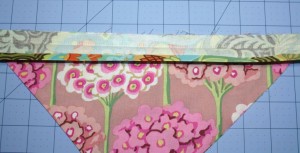 Fold the binding over the triangle's top edge and pin: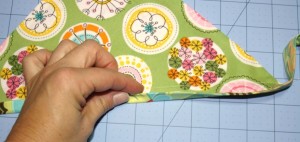 Fold in both binding's ends to 1/4″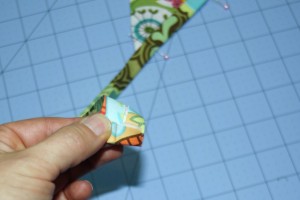 and refold binding so it looks like this: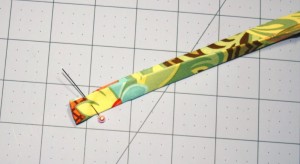 Keep pinning entire binding and sew close to the open edge:

Backstitch beginning and end of both sides of binding (small edges) and now you should be done! Take a little girl and make her model for you: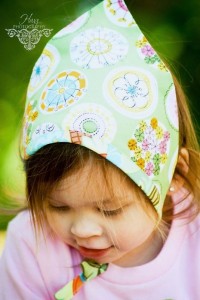 Beautiful photographs taken by Haley!
For great sewing patterns please visit my pattern shop!
My instant download pattern shop is still on sale!! Everything is 50% off! Click HERE to go shopping!