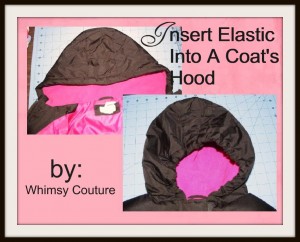 Did you notice that some winter coats for kids have a wide open hood? It's easy for wind to get in. Here is a quick tutorial I just finished that shows you how easily you can add elastic to almost any hood!
Click HERE to download it!
If you like this tutorial I would be delighted to read a comment from you!
Would you like more sewing tips? Then please sign up for the blog updates which you'll find on the right sidebar!