Check out our free tutorial on how to add decorative elastic to pants and shorts! I love decorative lace for all kinds of projects. Recently I added it to some knit leggings to make them a bit more "adorable". I used Whimsy Couture's Knit Leggings PDF Sewing Pattern to make the basic version without ruffles. They are easy to sew and go with just about anything.
Add Decorative Elastic To Pants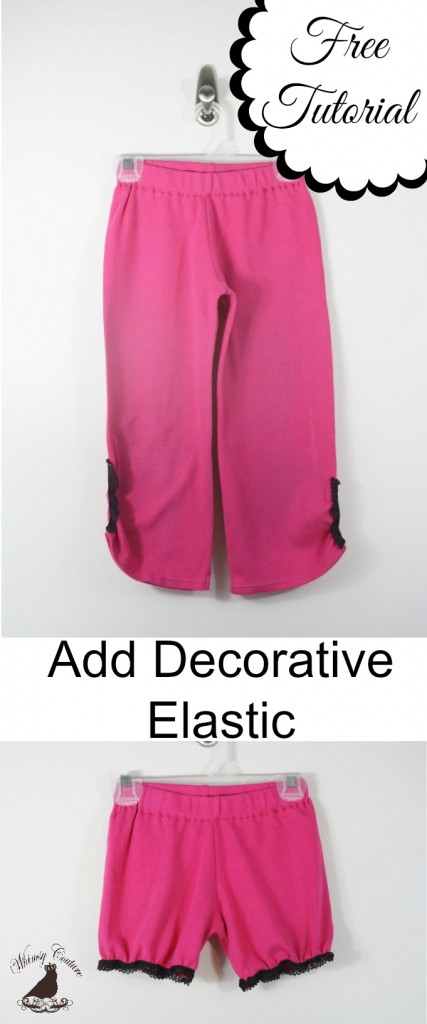 Here is what I did:
1.I made the leggings according to the tutorial (without ruffles)
2.I cut a piece of decorative elastic which for my leggings measured about 3″
3. I pinned one end of the elastic to the bottom hem of my leggings. I tucked under the end 1/2″ first.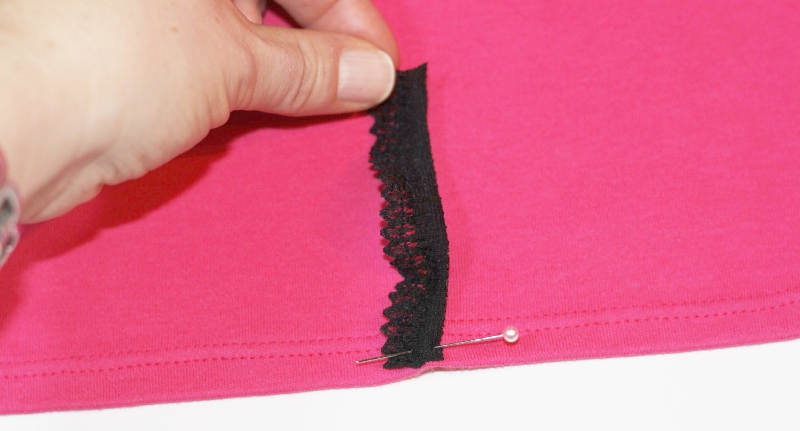 4. Then I pulled the elastic up the leg and with regular thread on top and bottom I sewed right down the center of the elastic.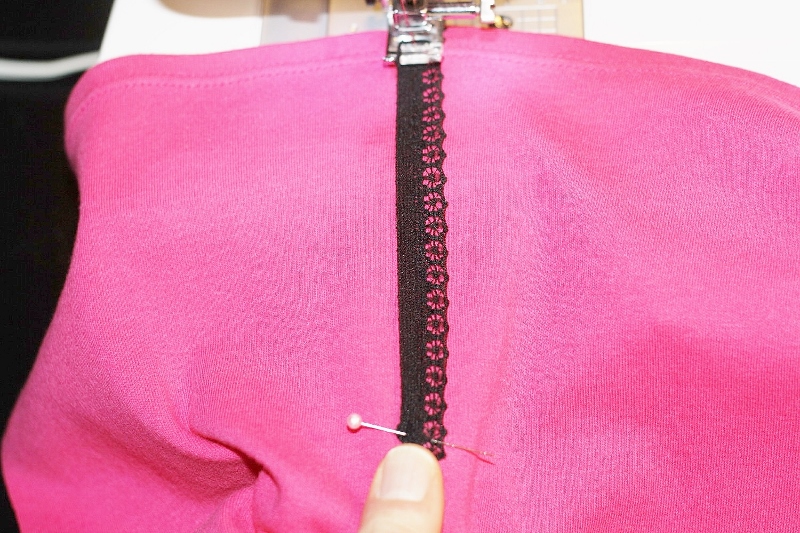 5. This made the leg scrunch up some, then I added a decorative button to the top of the elastic. You can leave it as is but I thought a button looks cute.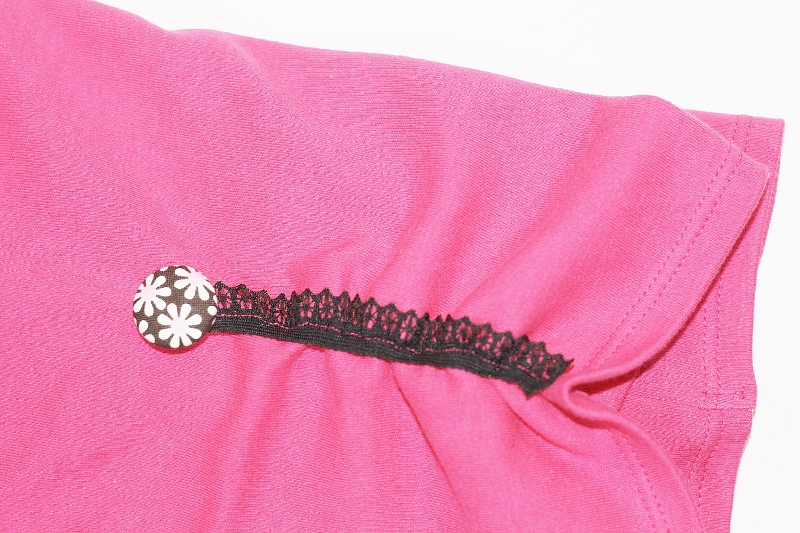 6. Repeat with other leg and you will have a cute pair of leggins with ruched sides 🙂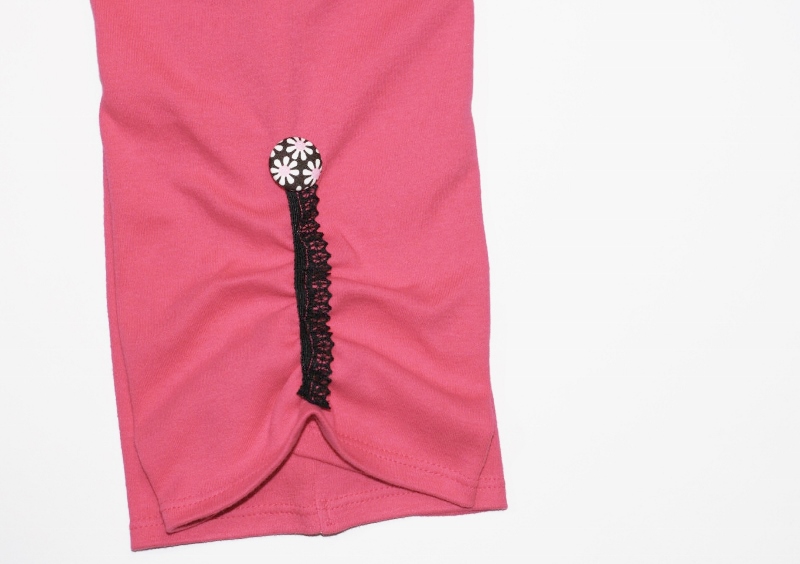 Next version is my shorts! To admit, the leggings didn't fit that long so I chopped them off to make shorts! It's definitely a great way to re-use outgrown clothes!
Here is my cut off pair of shorts: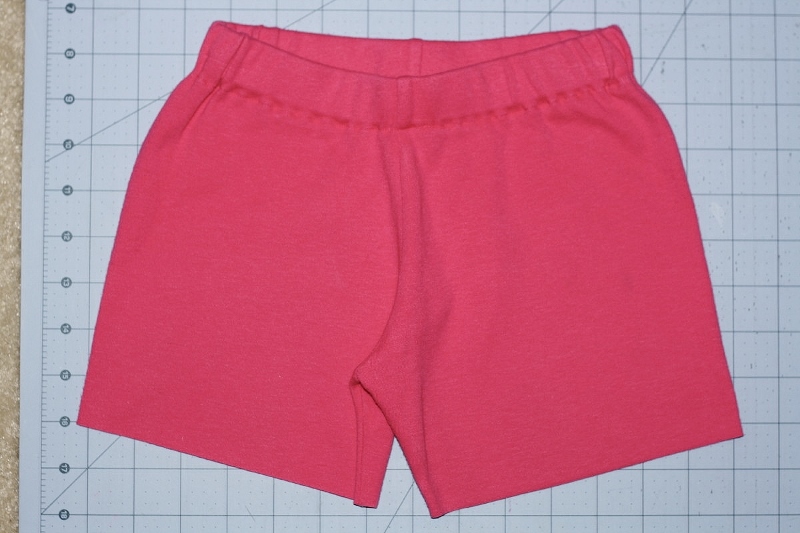 1. I pinned a piece of elastic that measures about half of the leg opening, to the bottom edge of the shorts. I pinned it to the right side and stretched it to make sure it covers the entire leg hem.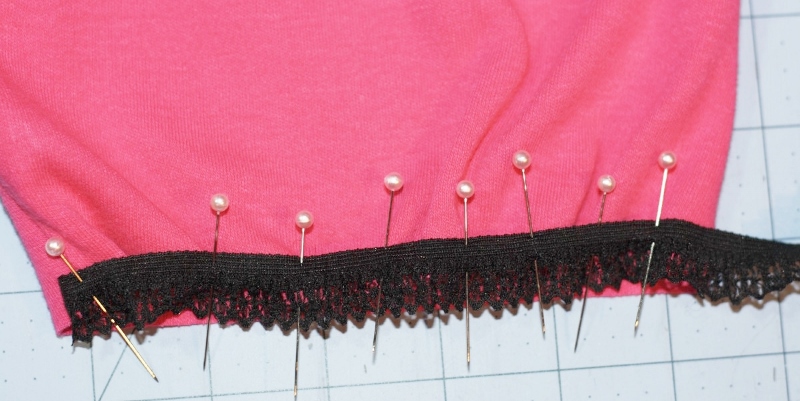 2. Then I sewed it in place using a stretch stitch: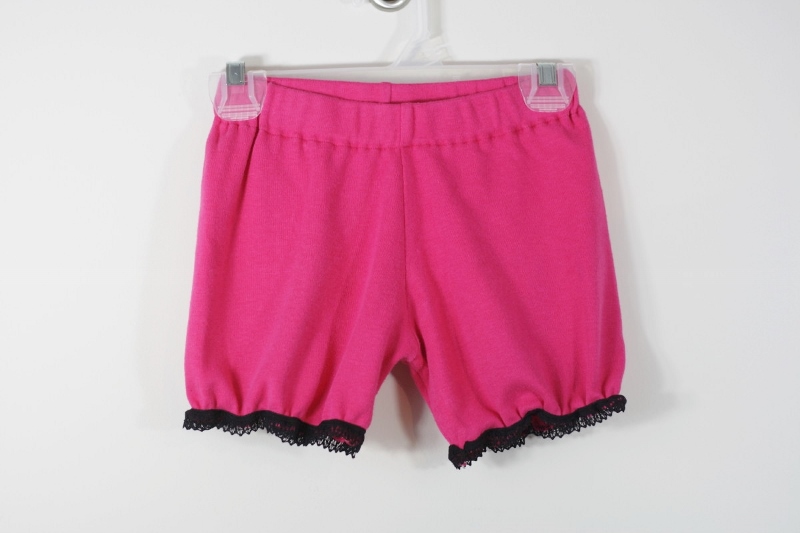 For more free tutorial please sign up to our blog updates!
And for easy-to-sew PDF sewing patterns please visit our website right H E R E !