How To Reuse Old Clothes To Make Knit Pants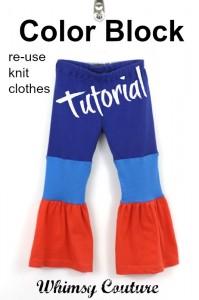 Do you have old knit t-shirts with holes, stains etc.? Don't throw them away! There is always something that can be made with them! I especially love re-using them for making my daughter new clothes.

Here is a old t-shirt from me. Still in great condition so I used the bottom portion of it:
I used my KNIT LEGGINGS PATTERN for this and already have the template ready so I placed it onto the material and got about half the length of my template: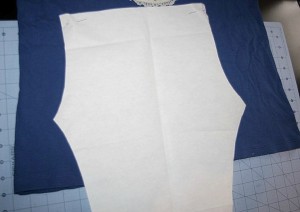 Here are my two top portions of my new knit pants:
I did the same thing with another t-shirt and selvaged the middle part of my color block knit pants. I sew this part onto the upper portion: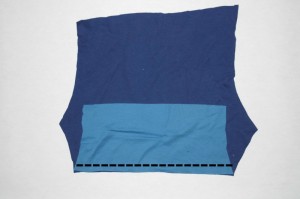 Then, for the bottom part, the ruffle I selvaged another t-shirt's bottom: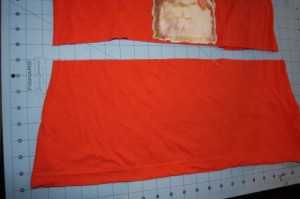 Here is my last portion, the ruffle, to be sewn on: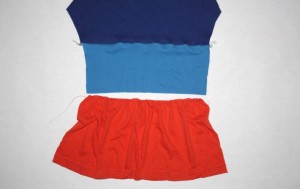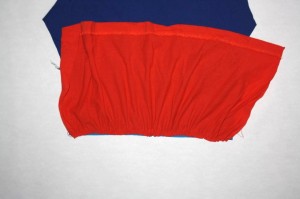 This is now one of my "finished" knit pants leg which is ready to be sewn together according instructions: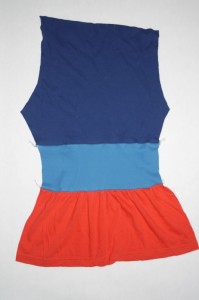 And here is my finished COLOR BLOCK knit pants from old t-shirts: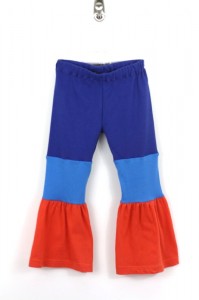 Like this idea? Please pin it!