This free applique pattern is great for Halloween! See the picture tutorial below!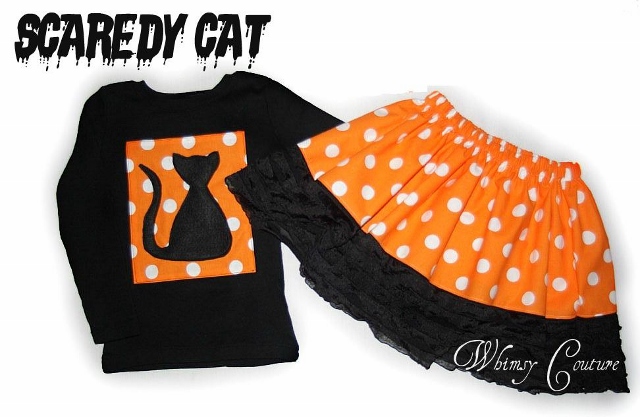 This appliqué is done with felt, first sewn on non-stretch cotton, then adhered to the t-shirt, lastly machine stitched. Super easy!! The cat measures about 7.5″ tall!
The shown skirt was made using Whimsy Couture sewing pattern for SKIRTS (not included in this tutorial) and as a border I used premade ruffle fabric.
List of required materials:
Felt
Non-stretch cotton
Iron on adhesive
Iron
Scissors
Sewing machine
Download the cat template HERE. Print out the templates. Cut it out and measure the height. You want the base fabric where it gets appliquéd to, to be 3" higher and 3" wider than your cat!
With right side down fold your fabric's edges in to ¼" and press: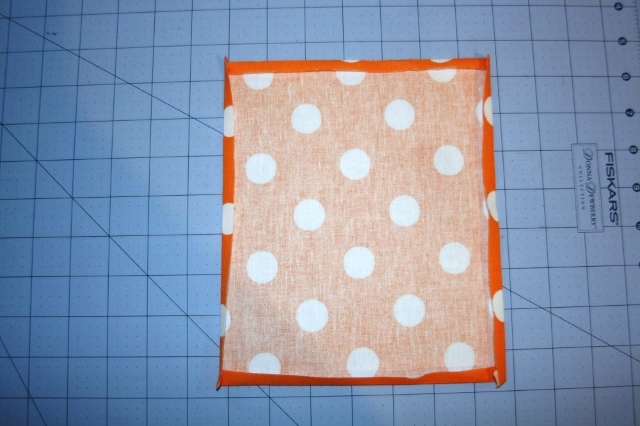 Pin the cat template onto your felt and trim around it. Pin your felt cat to the fabric piece's right side and sew with your machine along the cat's edges: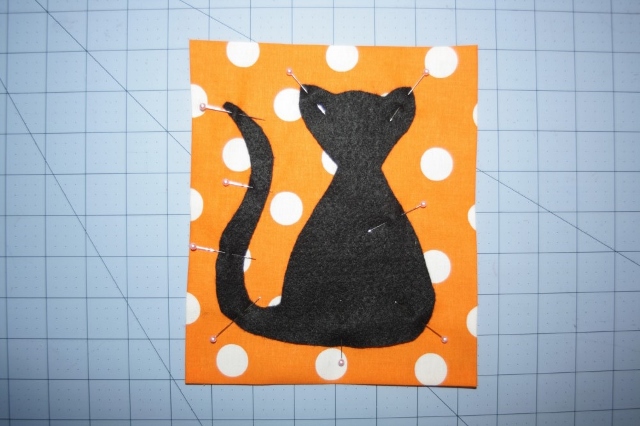 Cut 4 slim strips of iron-on adhesive to the size of your fabric piece: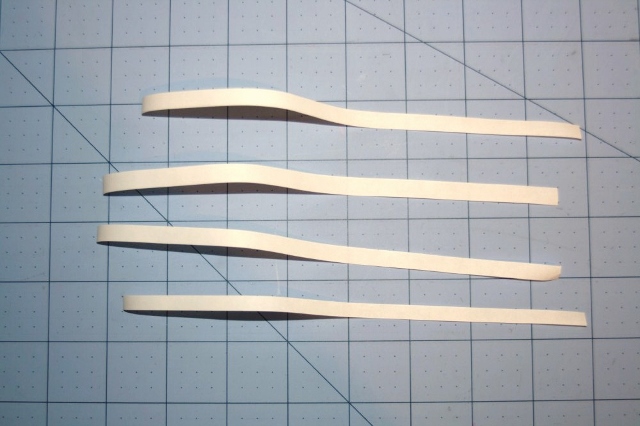 Iron strips on according to iron-on adhesive's instructions: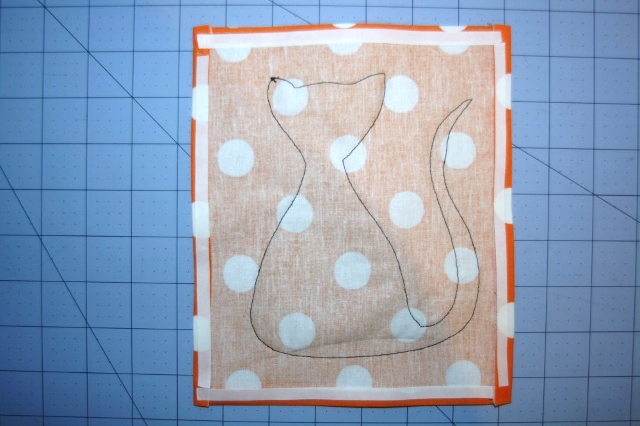 Then peel of backing of all 4 strips and place it right side up onto your t-shirt and pin in 4 corners: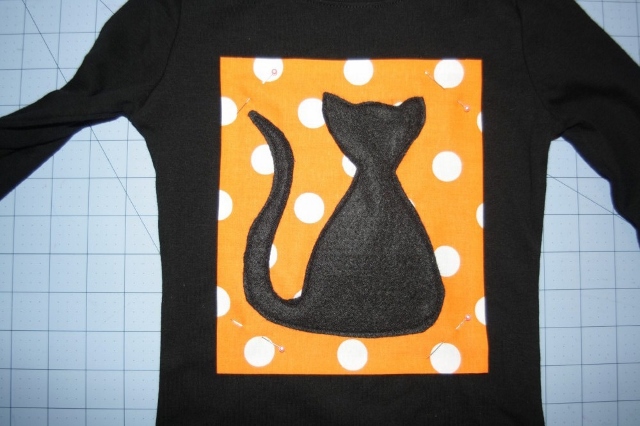 Then press the edges with your iron following iron-on adhesive directions. Remove pins before you press: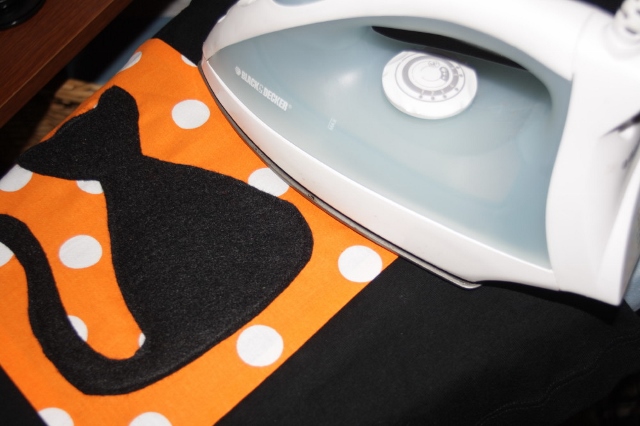 For durability you may topstitch along the fabrics edges (not shown).
Done! HAPPY HALLOWEEN!