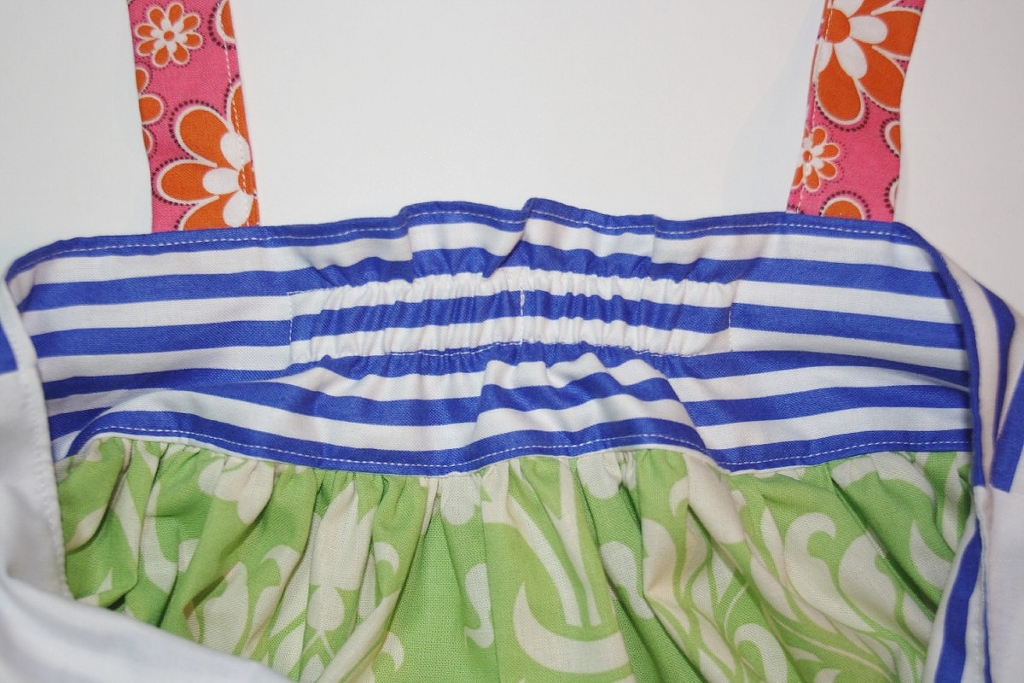 Chances are you have a straight back knot dress pattern which may be too roomy for your child. Knot dresses are most of the time pull-over dresses and need room in the bodice area to get over her head. Too much room will result in not well fitting dresses, especially when not wearing anything underneath in hot seasons.
Today I want to share a real quick tutorial on how to add elastic to the back of a knot dress. There are several ways to do that but this free tutorial shows you this version:
All you need is a 2-4 inch long strip of non-roll elastic, preferably 3/4 – 1 inch wide.
Download this free tutorial HERE!
~*~
The knot dress pattern used for this free tutorial is our Whimsy Couture Tie Band Knot Dress pattern, available HERE!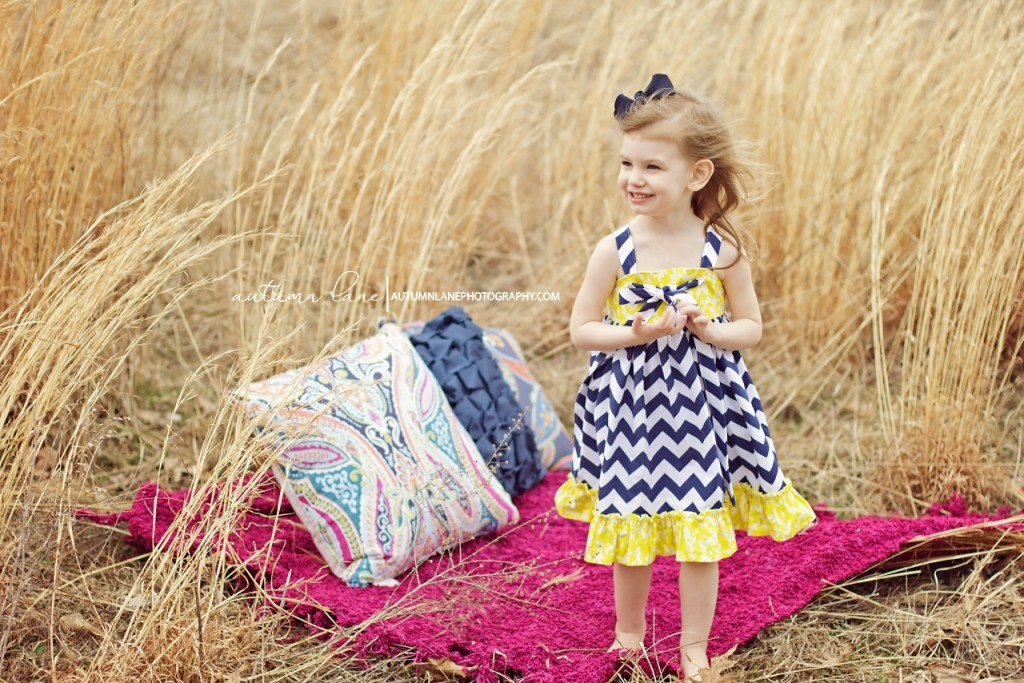 Another of our knot dress patterns to which you can add elastic is this one right HERE!