Just finished a freebie for you again:)
This time it's a short sleeve sizing chart that goes with the "Bodacious Bow" peasant pattern from HERE.
This cutting chart works well for almost all basic peasant patterns!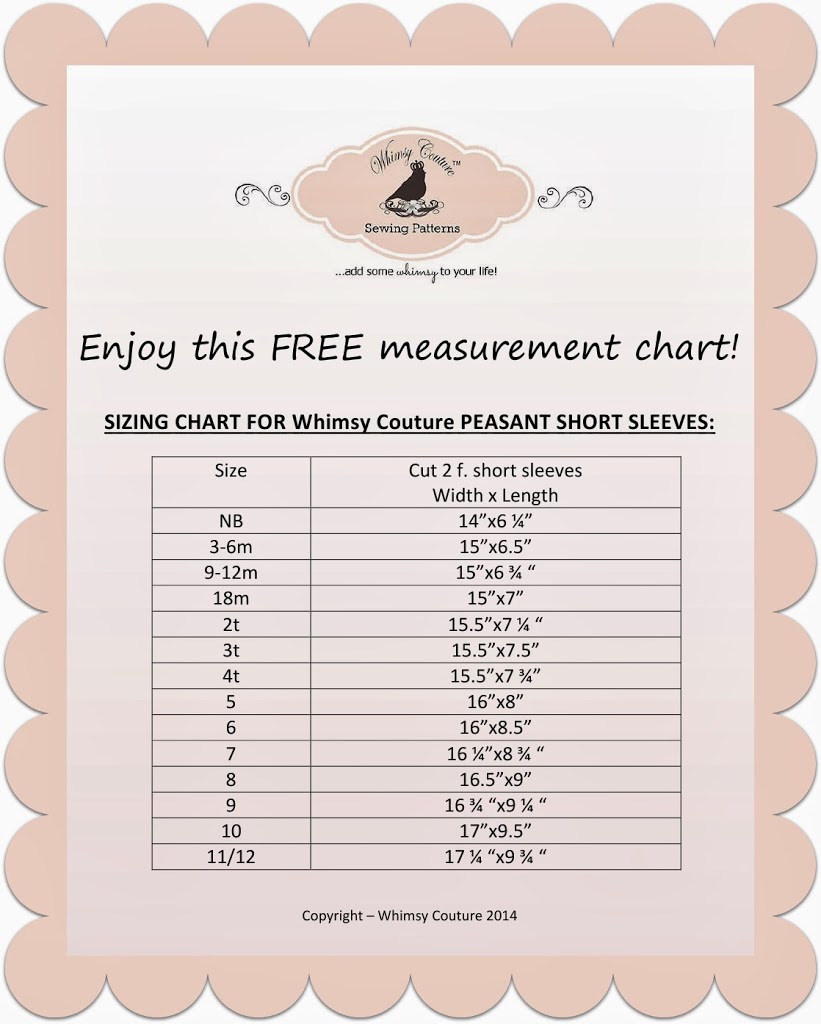 To save this sheet just right click and copy/paste to your computer, then print it out on regular computer paper.