Watch out! The bunnies are coming!!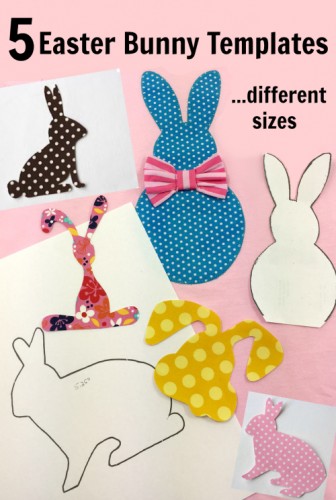 I love bunnies, so Easter is the time for me! I thought to share some of my favorite bunny templates with you all to use as applique shapes or for whatever you can think of.
For great sewing patterns please visit my website!
The templates now come with several sizes so you can choose the size you need for your project! The downloads are free for email subscribers at DIY Crush. Please go HERE to see the post with the details.