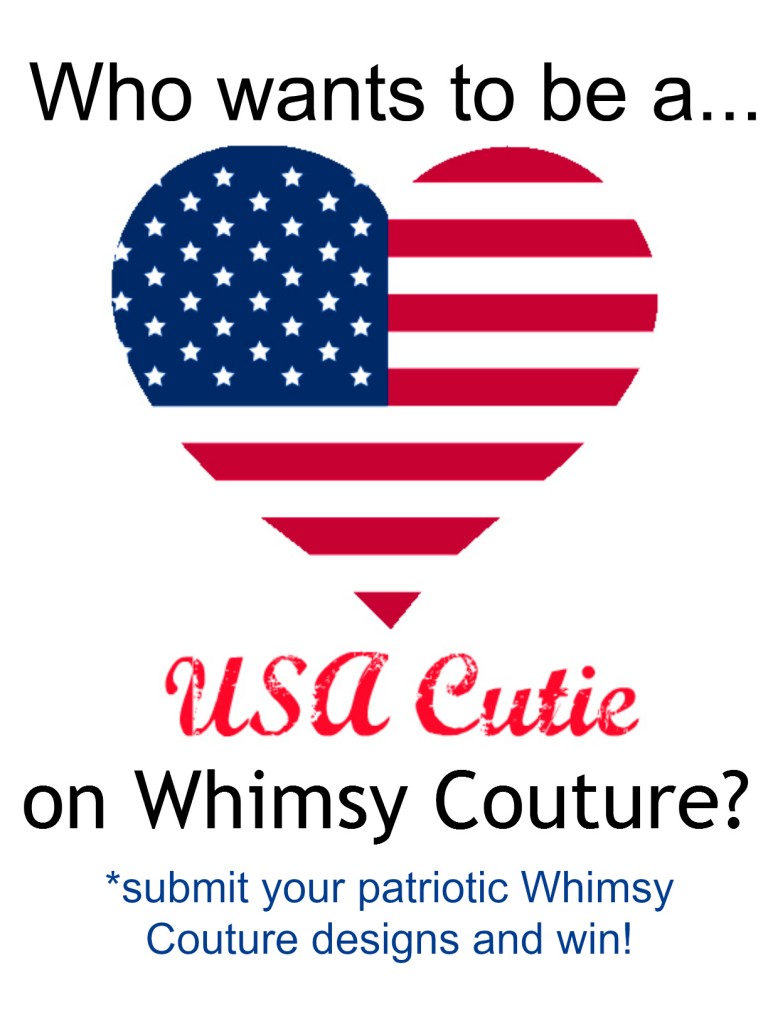 Do you love our patterns and have used them to make your girls a 4th of July outfit?
                                                    YES?
That's awesome!! Because you can now enter to win some Whimsy Couture patterns of choice plus fabric!
Here is how it works:
outfit must be entirely made from Whimsy Couture patterns
designs must be as described in the individual tutorial, no alterations or modifications please!
picture must be of professional quality and at least 500px large
pictures must be submitted through our FACEBOOK page only!
What happens after you submit your pictures?
if your picture gets accepted you will receive a message through facebook (check your "other" folder often)
our team (Kayla & me) will decide on the best 10 outfits of the best quality pictures
a public poll will decide who will be 3rd, 2nd and 1st winner
What are the prizes?
4 patterns of choice plus $35 worth of fabric*
3 patterns of choice plus $25 worth of fabric*
2 patterns of choice plus $10 worth of fabric*
PLUS all 10 selected pictures will be posted on our website and etsy shop (your shop link can be added!)
 *our fantastic fabric sponsor is the STITCH STASH DIVA:
The STITCH STASH DIVA is also offering FREE SHIPPING (US only, $5.50 shipping credit for International Customers) on orders of $40 or more on our website through July 4th. The code for this discount is:  Patriotic
This contest will end on 4th of July at 8pm EST. Check our facebook page starting July 5th to see updates and the winners!