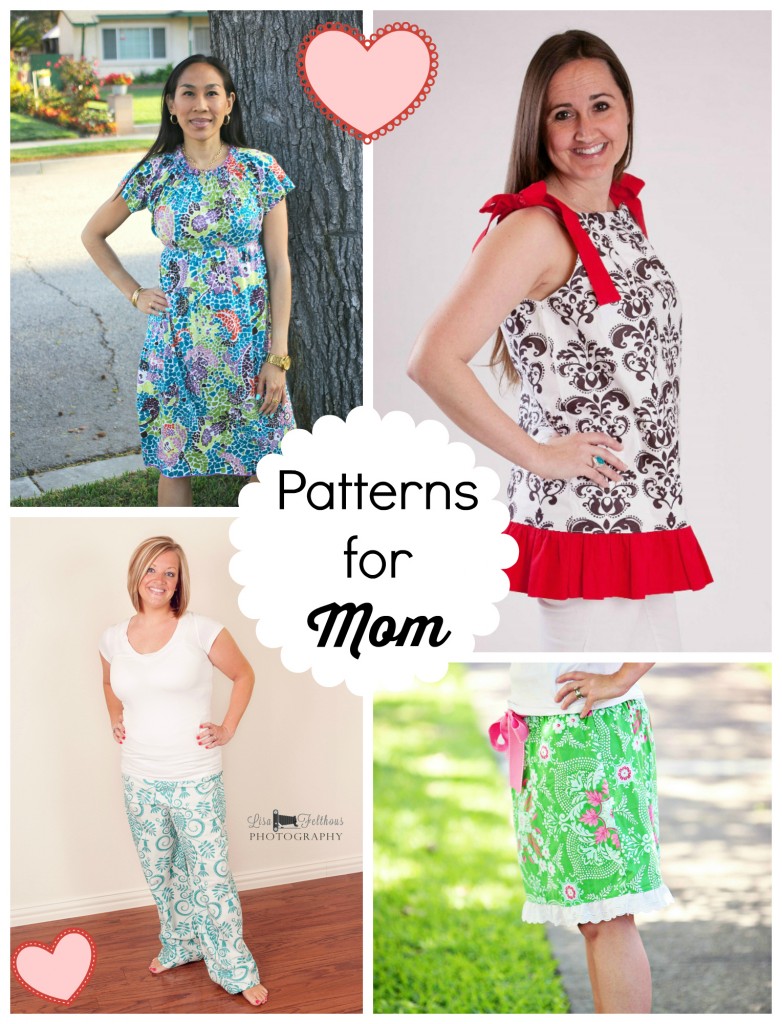 Just a few more days until Mother's Day! Do you need a quick project to make for her? Or for yourself? Check out our sewing patterns for mom!

Whimsy Couture has some of the easiest sewing patterns and our ladies patterns are adorable! Check them out HERE!
Who is Whimsy Couture?
Whimsy Couture patterns has a beautiful variety of vintage inspired and whimsical designs.  A touch of the past mixed with today's fashion style, makes the designs highly sought after and look so precious on children. I design my patterns with passion and a great attention to detail. Whimsy Couture sewing patterns allow you to dress your children in clothing that cannot be store bought and made to the imagination of the person sewing with the pattern.  These patterns are not only made for your purchase, but I make them to dress my children as well. There is a limited amount of patterns for ladies and pets as well.
Further, in most of my patterns you are offered a wide variety of sizes, all for one low price.  My customers love the ease of my patterns and tell me how fast they come together. With brilliant photographs and short descriptions for each step, you will be guided through the process of hand creating a unique wardrobe. I include many tips of different sewing techniques that will make your experience worthwhile.
Customer service is very important to me and I ensure you that you will receive the best care I can possibly offer.
I hope you will take the time to browse around and "add some whimsy to your life".
·         Don't miss our tiered pricing! Spend $27 and instantly receive 25% off!!
·         Follow us through all our social media. Click on "HOME" and find them on the right!
·         Lastly, never a sale anymore! Facebook is the perfect way to stay informed.