Do you love knit fabric and care about that it's free of pesticides? Then this review post will be of interest to you!
Whimsy Couture has been working with Organic Cotton Plus for a while now and I honestly always love what I get. This time I have received this yummy package of two interlock knit fabrics. The colorful print is Interlock-45″-Frolic Main Girl and the gorgeous mustard/yellow fabric is Interlock-58″-Goldenrod. Both have a fantastic feel and I especially love how soft both are!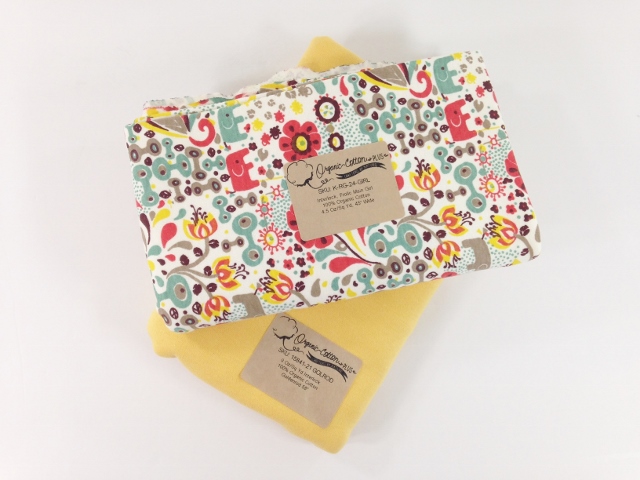 What exactly is organic fabric?
The fiber for this kind of material comes from organic farms where no herbicides or pesticides are being used. It is a way of growing fibers which are in compliance with organic agricultural standards. So no genetically modified seeds to make materials for sewing your kids clothes and more. It is definitely getting the green thumb from us!
What can be made from organic cotton fabric?
Lots of things! You can use it to make baby clothes because it is so soft and healthy for their young skin and of course healthy for all of us. Use organic cotton fabric to make bed sheets and pillows from. It is not only softer to sleep on but you know that is made from sustainable fibers and just the best that is out there. Even for your pets it will be healthier if they can sleep on organic bedding. Organic Cotton Plus also offers batting and filling.
What did Whimsy Couture make for this review?
That was a hard decision what to make from those beautiful knit fabrics. But I decided to make a pair of baby pants. After all, that will be the most rewarding thing to know that we can make our children clothes that are healthy for them!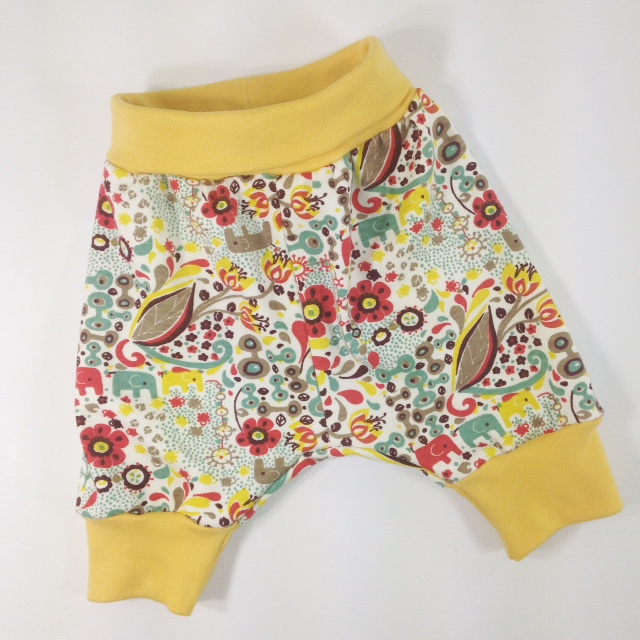 __________
Check back in a few days because this pattern is coming out free! It will be for newborn – 3 month olds!
__________
Sign up to our blog updates and newsletter mailing list so you won't miss any freebies or reviews from us anymore!
__________