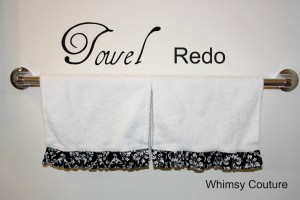 Today I want to share a quick tutorial for an old towel that becomes 2 ruffled guest towels:) I had this super soft but slightly stained towel: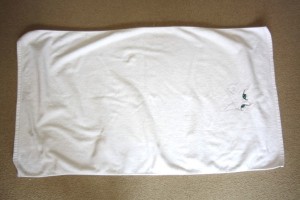 I trimmed the best 2 pieces out of the towel: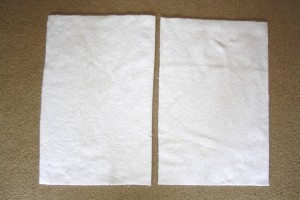 To make the ruffle, I cut a 4″ wide strip of fabric, twice the length of my new towels small end. I folded it over with wrong sides together and pressed it:

To finish the sides I folded the edge in 1/4″ and once again 1/4″ and pressed it. Then I sewed it down (repeat with other side):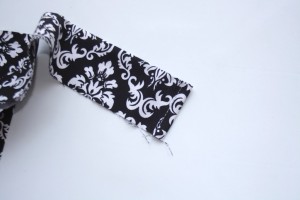 To ruffle my fabric strip I set my machine to the longest stitch and my tension to the highest number. This should automatically fabric. This is now my ruffled strip: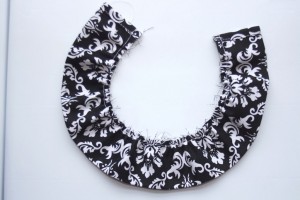 I finished my towels long sides by serging/zigzag stitching the edges, then folded them over 1/4″ and pressed them. Then I sewed them down: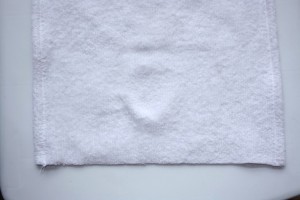 It's time to pin the ruffle to the slim end as shown: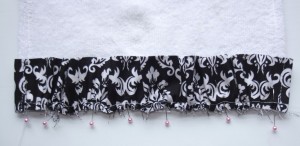 I sewed the ruffle on with backstitching beginning and end. Then I serged the raw edge (you can also zigzag stitch it).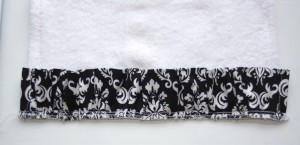 Then, last step, I top stitched my towel from the right side close to where the fabric meets the towel: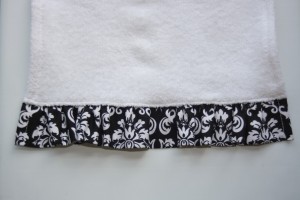 Repeat with other small end of towel, make 2, then you're done!:)
What do you think?