We all love facebook for various reasons, right? I know when I started getting my business for my sewing patterns known to the (facebook) world, I was a wee bit overwhelmed but just how much it can actually do for your business.
It wasn't long until I learned of a facebook group called PDF Pattern Sales and Promotion and believe me, they do PROMOTE well!!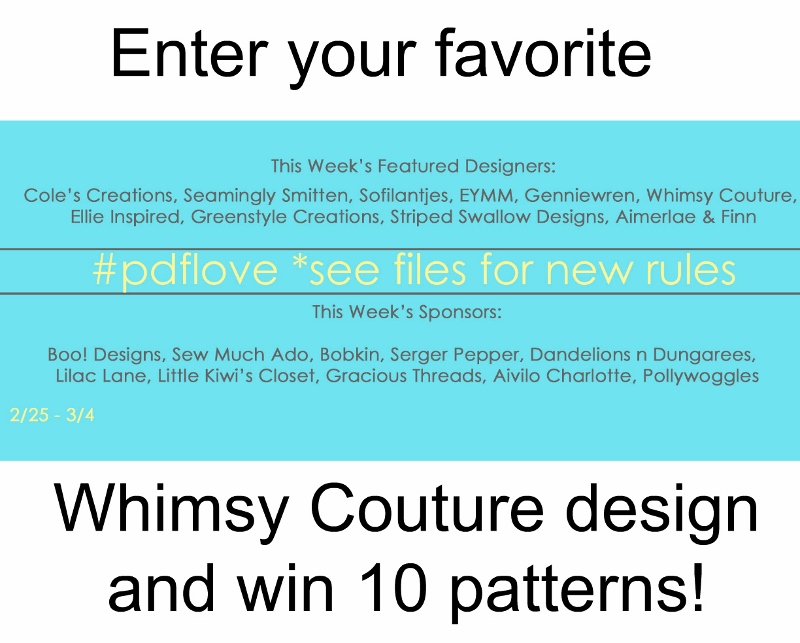 I am really excited to even post about this group because I am one of the featured designers for this week! Yay!! That means that you can share your favorite Whimsy Couture creation and enter a fabulous giveaway at the same!!! This is the so called #pdflove. The way it works, you pick the best picture you have from one of my patterns and post it to the group with the hashtag in front of pdflove, like this #pdflove.
This contest is going on every Wednesday from 9 AM EST until Thursday 9 AM EST.
Here are the rules to enter: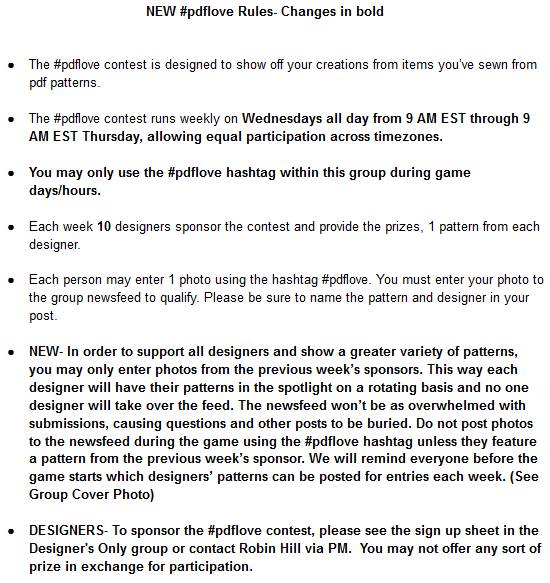 Enough said?? 🙂 Will you do me the honor of participating with YOUR Whimsy Couture creations and in return get the awesome chance to win 10 sewing patterns??
And to make it even more fun because it might be that you don't have that particular pattern yet I am offering a 40% off coupon code of one pattern per customer. The pattern has to be at least $7.00 to have the code work. The code is: pdflove
Thank you so very much!!