….continueing baby girls' room reno – see phase ONE here!
I bought these empty frames a while ago and painted them aqua and let some of the original color peek through: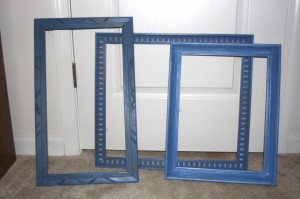 With my staple gun ready, I cut some fabric in zebra print to size to cover one of my frames backside. Fabric print facing down……….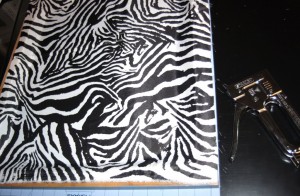 ……then I folded some of the fabric in and stapled it to the inside of the frame. There is a small ledge where normally the glass goes in……….
…….I continued like this and gently pulled the fabric straight to avoid any wrinkles or waves: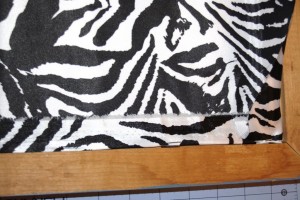 This is how my finished zebra artwork looks like now from the back: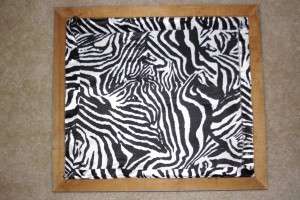 And this how the "art wall" looks like so far done with just a few material for around $20. The picture frame on the left got a pretty Joel Dewberry print called AVIARY and the one on the right a crown applique made by me. The "J" is a half off purchase from Hancock Fabrics :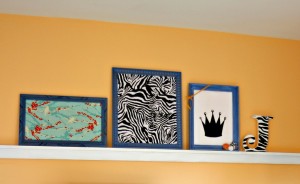 On the window side I made her a little reading nook with a thriftstore find of an aqua plush chair for $20, a handmade round ruffled pillow and a plushie in Scottie shape made by me (pattern available soon!)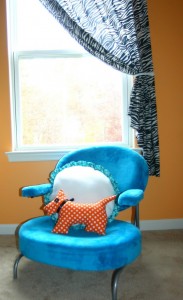 Stay tuned for an update on her room!