Free infinity fleece scarf tutorial
Check out our super fast and free sewing tutorial to make an Infinity Fleece Scarf!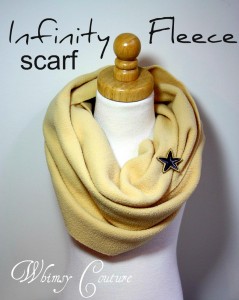 Don't you just love fleece and all its possibilities? I love everything about it, the softness, the ease when washing, how well it sews and that you don't have to hem it if you don't want!
Today I want to share this quick and easy tutorial for making this scarf.
You only need a piece of fleece that measures about 12×60″ (most fleece fabrics measure about 60″ wide)


Fold both small ends with either side together: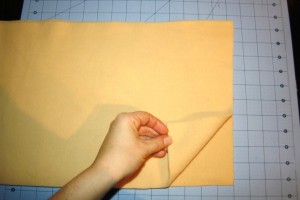 Sew along dashed line with a seam allowance of 3/8″ and backstitch beginning and end: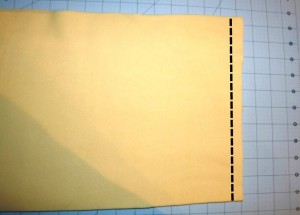 This is how your seam looks like now. Place scarf in front of you with raw seams facing you: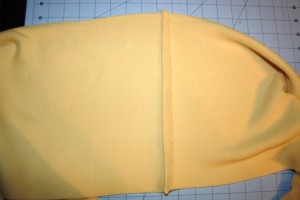 Zigzag stitch right over the center seam with a really wide stitch. Backstitch beginning and end with a regular straight stitch: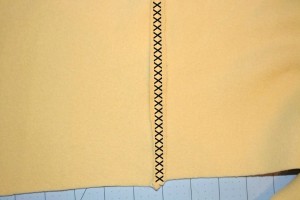 This is how it looks from the other side now: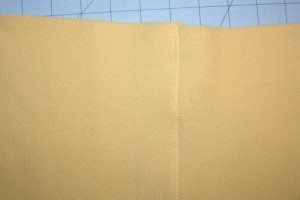 And you are DONE!
Add a pretty button for some visual interest and enjoy it!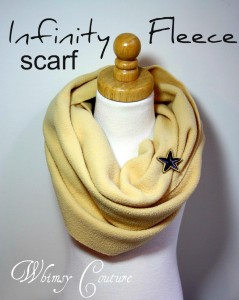 If you like to see more free tutorial, please click the TUTORIAL tab underneath my banner on top!
For more fleece sewing patterns please visit my Pattern Website and type in "fleece" to see all of them!
Find many FREE sewing patterns & tutorial at my other website DIY Crush!