A few weeks ago I had the pleasure to review some elastic lace to add some fun to this knit t-shirt. Read the entire review plus tutorial HERE!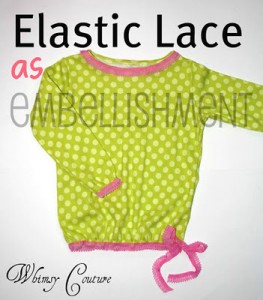 I love adding trim to the bottom hem of a dress and for this post I chose to sew the elastic lace right on top of the hem seams (as marked with pink lines):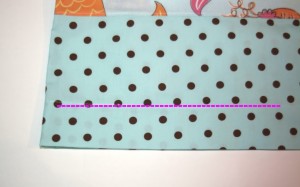 I didn't stretch the lace since I didn't want to scrunch up my fabric. Once sewn on, it looks like this: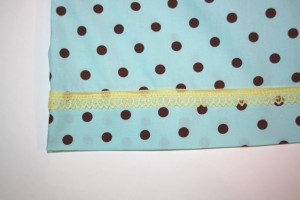 Here is my finished peasant dress: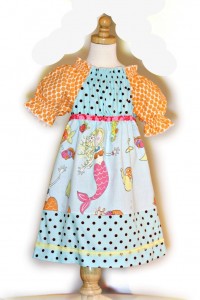 Elastic lace from:
Laurl, the owner offers some beautiful stuff such as fabrics and embellishments including elastic laces, ribbon roses and flowers, fiber embellishment nest kits and trims of all types.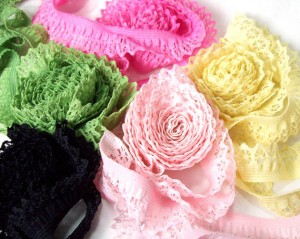 Find Laurl here:
To find great sewing patterns please visit my ETSY SHOP!